How Digital Documentation using OCR Benefits Your Business?
Digitization has become the way to survive. Digital data holds valuable metrics and analyses for businesses which they use as a basis for critical management decisions. Digitization of documents is a meticulous process that's resource and time intensive. You need special software tools and devices and the experts who can handle those tools to efficiently convert the physical documents into digital form. Businesses can Outsource data conversion to competent and experienced outsourcing firms that specialize in document conversion and data management. They will have the right tools and resources to convert data in any format into any digital format as required by the business. OCR or Optical Character Reader is one such tool extensively used by outsourcing firms for document digitization. Here are some benefits of utilizing digital documentation using OCR for your business: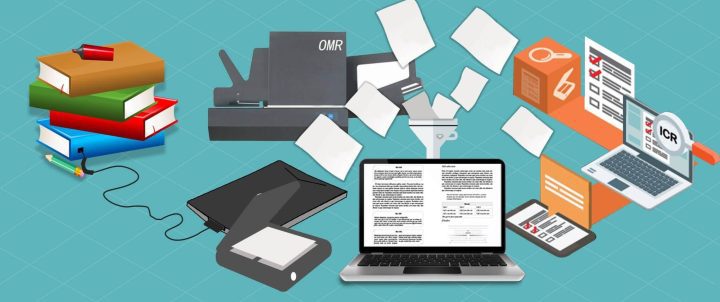 Document as Text and Not Image
One of the major advantages of using OCR instead of a regular scanner for document digitization is that OCR provides the output as text instead of the image scanned by a normal scanner. Text documents can be processed further into database or other forms if they follow a standard format of data. This helps Offshore indexing services to easily make information available on demand for all types of analytics and processing.
Faster Document Conversion
With OCR, businesses can avoid the two-step document conversion from physical to digital image and then to text. This makes data conversion much faster and yet efficient. OCR converted data will be more accurate than the image-converted text, which assures faster access to usable data.
Quality Data
With OCR, the converted data is more reliable and of better quality. With a little human effort in checking and cleansing the data, the documents will be good for management review and analytics. This is a major advantage of using OCR Conversion Services as quality data is what matters for businesses that they use for critical decision-making purposes. The metrics and analytics information derived from quality data can make a huge difference to the decisions making them low-risk.
Quick Information Retrieval
One of the major advantages of digitizing documents is that information can be retrieved quickly. Digital data can be searched through within minutes if not seconds if the right tools and technologies are used. The Offshore data entry services providers will index the digitized documents which speeds up the searches. OCR makes sure that the digital data is given in a format that's indexable. Such files are indexed based on the company's requirements and this lets you retrieve information much faster.
Outsourcing is proven to be the best way to manage digitization and data management. The outsourcing firms will employ the best resources and tools to attain top quality and data security as that affects their reputation and client satisfaction. If you choose an outsourcing data conversion firm that also offers reliable and complete data solutions, they will ensure data integrity. Outsourcing OCR document digitization is effective for all types of businesses that need quality data.