Need for having Invoice Processing Service in an Organization
Payments and their regular documentation are always part of the business. For companies dealing with thousands of orders and sales each day, dealing with their payment details and documenting them is not at all easy. It requires special care, expertise, and enough time. Also, the slightest failures in handling it will create serious hazards in business. In other words, invoice data entry is a fundamental process that every company, especially in the retail business, must take care of. These processes were managed by the in-house staff previously, but now the business world has evolved into much more wise strategies to deal with them.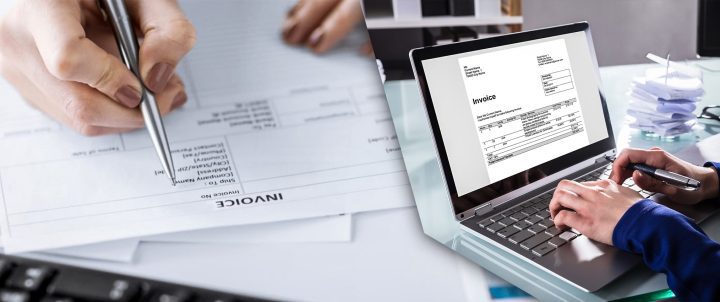 Possibilities of Invoice Processing Services
BPO companies have enormous popularity these days as they help companies to improve operational efficiency in many ways. As a challenging back-office documentation process, we can use outsourcing in invoice processing requirements to manage the proper documentation of organizational data. To be precise, it helps you channelize the available workforce in the wisest ways. Let us see why you need to hire one.
Better Control Over the Process
For most companies in the retail business, their invoice processing operations will be in an unorganized manner. Invoices or bills will belong to various departments and spread across different countries or even continents. The bigger the company, the larger the invoice database to manage. When hiring invoice scanning services, they collect, scan, update, and regulate invoice data daily. They can get hired easily and communicate with online or offline channels. You can have payment reminder options and make your payment more authentic, time-bound, and transparent. Also, it boosts the overall data handling of your company as they get more information about what is exactly going on with your sales and payments.
Gaining Customer Trust with Precise Payments
Invoices include payment details that cannot go wrong. A slight error can bring either an overpay that leads to money loss or an underpay that leads to reputation loss. In short, you cannot tolerate the silly errors in invoice processing. At the same time, you cannot make the process 100% error-free, since errors are always part of human nature. It happens whenever we handle data manually. The most effective solution here is to improve efficiency with multiple quality analyses and error checks. You can avail of this with data entry services working as a team. They give prime concerns for data accuracy and make it verified by the clients all the time.
Detailed Reporting and Analysis
As we have seen, the expert team that every BPO companies have will avail you more room to monitor the process. Since they help you organize the entire process and bring invoice data into a single system, it enables regular reporting and monitoring. As a result, you get more chances to analyze invoice data to find the mistakes and deformities. It improves your overall back-office documentation process. Also, it brings a more accurate picture of your business functioning for the entire in-house team. You can identify those who make regular payments, those areas that face challenges of late payments. So, you get the chance to develop strategies to resolve them too.
Usage of Automation
Automation is not something that replaces human intelligence with machines. In fact, it is a specially trained program that assists human beings to reduce their efforts. Invoice processing is the aptest area that we can implement automation and bring enormously positive results. Invoice scanning services that use techniques like Optical Character Recognition (OCR) or Natural Language Processing (NLP) will directly extract information from invoices and bills with minimum human interference. This type of invoice automation solution not only reduces human involvement in technical projects but reduces the chance for error occurrences.
Saving Time, Effort, and Cost
The ultimate aim of every business firm that tries to thrive in business is, reduce operational time, improve productivity, and maximize profitability. Here, back-office documentation works like invoice processing is something that pulls back you from moving forward. Also, you will lose more time, effort, and money when hiring in-house staff to manage it since you need to train them for a specific period to get the desired results. On the other hand, a BPO company can bring you these all at once. Their professional team will have enough experience in handling various data entry projects under specific time frames. They can complete the project within the desired time frames, help you save time, effort, and money. The net result will be an enormous hike in productivity and profitability.
Scanning and Indexing is an outsourcing service provider with years of experience assisting business firms in providing the best invoice automation solution. You can reach us at info@scanningandindexing.com to get our service assistance.