Top 10 Advantages Of Data Indexing Services
When you need to find a piece of necessary data information from a large pile of data, it is always tedious, time-consuming, and tiring. There need some techniques to find it effortlessly. In a library, you can check the index to get information on where to search a particular book. Likewise, searching for a specific file or any other piece of data information requires wise techniques. Data indexing is one that we can use for this purpose. If you are running a business that deals with a large number of data documents daily, it is the right time to take a look at the possible benefits that data indexing services can bring to your business. Here introduce the top 10 advantages of data indexing services that help you achieve better performance in the business functioning.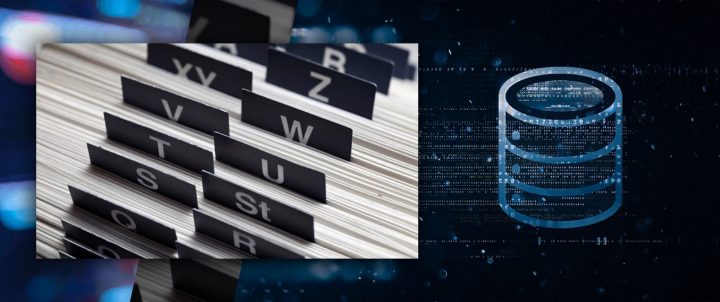 Improves The Organization Of Data Information
Companies may still struggle with handling physical files in this digital era. Documents such as business forms, purchase orders, invoices, insurance forms, lease agreements, student records, and many other physical files cannot get avoided completely.Creating a database index with the help of an experienced outsourcing partner will help organize data information as it associates or tags data documents with different search terms. If we fail to collect and arrange these documents spread across various departments or even with various branches, the company will face difficulties running smoothly. Organizing them effectively, ensuring better access and better handling will lead us to more organizational benefits.
Implementing Digitization
In the present business scenario, business firms compete with each other to acquire a better online presence. Those companies still struggling with printed files must digitize their organizational functioning to have better accessibility and better storage of data files. Digitization with the help of an offshore BPO company can reduce the effort required for manual searching, where 40% of the effort of a knowledge worker gets wasted on searching necessary files. At the same time, files will get scanned with updated techniques like Optical Character Recognition (OCR) and converted into specific digital formats. The reusability of data storage devices can also help to avoid the wastage of paper files. Paper-free management is helpful for the environment too.
Enhancing Information Flow
The more time taken for documents to travel within the organization or to their consumers will eventually pull back the business organization to take quick decisions. It can affect customer interactions too. At the time when the document files get piled up, this happens more commonly. Even with digital files, the difficulty is still there in identifying the valuable data information from a pile of documents.Creating a database index helps to fasten the process of information flow since it can provide better access through which the company can pass information more efficiently within itself and to the consumers. Since it requires regularity, outsourcing indexing services will be the best decision to take.
Better Handling And Better Retrieval
The prime motive of creating a database is to use it for futuristic purposes to develop a data-driven understanding of business functioning and a deep awareness of the market. It means data that is not accessible in need is a waste. Data indexing helps us to ensure that various types of data documents get accessed through implementing search codes. It can ensure access to the database whenever they get needed. Indexes serve as lookup tables through which we can efficiently store data for quicker retrieval. Developing a database index also helps to preserve valuable knowledge for your business that can get used to foresee futuristic market trends.
Reducing Storage Space
Storing hardcopy documents requires more space, like a storeroom or a file area. This space cannot get used for anything else but storing these documents which may not find useful in the future. You can imagine how ridiculous and inefficient this will be when you have better options to store and verify the database. Creating a database index in a digital system requires only as much storage space as is necessary for the storage medium. Generally, it will be just a computer or a couple of computers. Large storage spaces can get replaced with CDs or floppy disks. Also, it helps to distinguish the useful data information from that is unnecessary.
Help To Save Money
You can imagine the money consumption for handling an enormous amount of data files regularly. The first thing that comes to your mind is assigning some employees to handle this task. An outsourcing partner offering the best data indexing services can help you meet the requirements saving a considerable amount of money and time. As a technical documentation project requires less creativity but more accuracy, assigning your employees for data indexing requirements is not that wise. On the other hand, an outsourcing agency can help you meet this requirement., It can help your employees can get focused on more core areas of your business. The net result will be saving money and effort that gets wasted on handling technical documentation projects.
More Data, More Customer-Centric Decisions
Running a business organization has to deal with various types of data documents to get scanned, processed, and indexed with good care. This variation can happen within the company, and it requires a unique solution to handle it. Outsourcing indexing services can provide customized outputs as they can handle the project with their experience professionals. They will have enough skill in dealing with various data sets with various business institutions, and they can bring you the needed result much faster than assigning separate employees for the particular datasets. They can help you create a database index according to your specific requirements and make customized decisions in business.
Enhances Quality Of Database
As we have already said, an outsourcing agency can work as a team to complete a documentation project swiftly. Since this, they will have multiple quality checks result in obtaining a more accurate output. When a cut-throat business competition cannot tolerate mistakes and errors, ensuring quality and accuracy with data is more than essential. As an offshore BPO company can create and verify a database index more efficiently with technological advancements like automation, artificial intelligence, and so on, outsourcing provides you the best outputs with top-most quality.
Less Chance For Losing Data
Losing valuable data information is a nightmare for any business firm. Also, there are several chances for malpractices on confidential data when business competition is maximum. Outsourcing data indexing services to a BPO company with the best track records and good customer testimonials can make your data files safer than ever. The database index they make will be transparent but will maintain restricted access only to their expert team. They will take complete responsibility for the database for that they will give first preferences.
Scanning and Indexing is an outsourcing agency focusing on document scanning, indexing, and many other back-office projects. Our faultless services can help you get the top quality outputs by creating the best database index. With the most updated techniques and efficient experts, you will get ensured with all the benefits we have seen by joining hands with us. Pop up a mail to info@scanningandindexing.com to know more about us.