Record management is a set of activities which is essential for systematically managing the creation, use, maintenance, and temperament of the recorded information, which is maintained as an evidence of business activities and transactions.
A highly organized and structured record management is the most valuable asset of every organization. Previously, with the assistance of just the human resources, the process of record management was a time-consuming and challenging topic. But, with the advancements in the field of technology, things and processes became much easy and effective. It has given an ample opportunity for improving the business.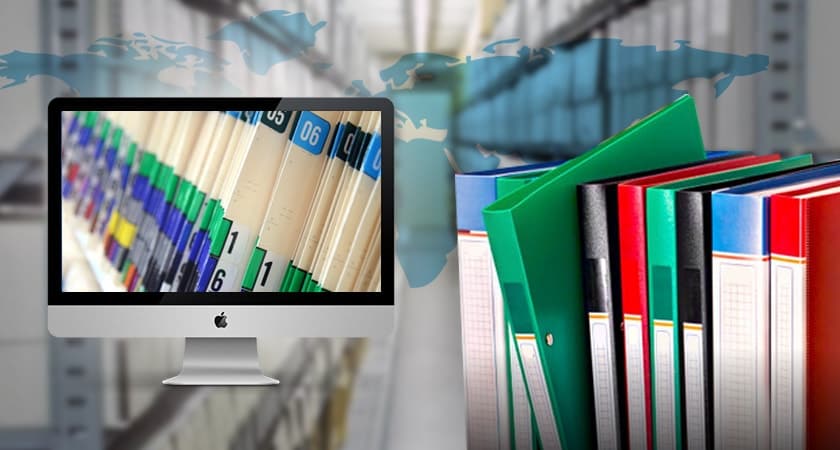 Here's an insight to the top 4 record management practices:
An Effective Policy – If the employees adhere by the policies framed by an organization, it will increase the informative value as well as the reliability of the corporate records. It is one of the best record management practices. Before heading ahead, spend few minutes on the research part and frame the right guidelines for the creation of right documents. An effective policy can ensure the accuracy and completeness of the records. If focuses on various responsibilities within the organization, offering the staffs with the right to access a good amount of information, and strictly following the government or industry guidelines.
Perfect solution – When you finish framing the policy, pick up an apt digital record management solution. It is far better than depending upon paper. The quality of output will solely depend upon the quality of software you choose. An excellent record management program can offer the people with a right to access the information and thus, makes it easy to organize the information. A perfect solution can increase the flexibility while maintaining the flawless record.
Retaining Schedule – It refers to a file which offers information regarding the individual record management and it refers to every single document. An excellent retaining schedule should contain the information regarding the nature of file, length of the retention, and the reason of the retention. It will be a policy document which needn't require an update, every time you enter a new file. Retaining schedule is a risky task and it is widely used by people such as stockholders, public, and authority.
Ensuring easy access – Record management is helpful in making it easy for you to access the information. People should be able to rely on the various search criteria and indexing parameters, to gain the data needed by them. Indexing the records in an organized way is an essential step in the complete process.
If you follow the above-mentioned steps with a consistency, you can easily gain an access to an excellent record management system.