Why Small Businesses Need to Digitize Documents?
Completely relying on paperwork for operational needs, and governance is not a good idea if you lose your papers or a part of it is somehow damaged. While going for the digitizing process is the better way to choose. You can get these Digitize Documents services done by the best outsourcing service provider.  To improve your customer relationships and the value of your company document digitization process surely helps.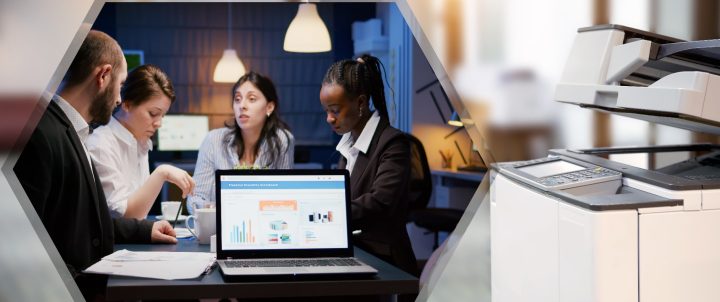 If you are looking to ease your business efficiency and workflow, don't waste your time, just choose the best data digitization services you can get. You can save the worry of getting your documents damaged or lost with the document digitization process. Those companies working in the medical and legal fields are more prone to this, which is why they have to surely go for document scanning, followed by document digitization services.
Increased flexibility
With the pandemic, our working ways have shifted and most employees started working from the comfort of home. With digitization, it is much easier to deal with your documents. Unlike the paperwork which will be a mess in times of urgency, digitization is a great way to adjust and transfer files easily.
While working remotely also the staffs is able to work appropriately with digitization. All the document digitization services and document scanning can be done while working remotely. Another added benefit is there is no need for a physical office or environment. The most flexible way to handle your work is through digitization.
Coping with emergencies
This means coping up with disasters or emergency situations. With an efficient cloud-based storage system, in case of any emergencies or disaster, you can archive your documents. Thus your needed documents will be available online and can be easily accessed after the emergency.
In the case of paper files, it will be difficult for you to search and pick up every bit of files and then safely keep them in a file. Also, you won't be sure if everything is contained in the file or lost while searching. This is where the importance of the document digitization process and document scanning will be understood.
Better organizing
Information governance is something that companies are becoming aware of lately. Regarding a business operation, organizing its documents and making it easy to access for the employees is what information governance strategy includes. With the help of an outsourcing service provider, it is much easier to convert your paper files to digital format.
The IG strategy makes it possible to have both physical and digital documents available. With the best data digitization services, you can ensure that your files are safe, even if they are physically damaged or lost. This makes it easy for the employees to access the shared information. With digitizing the files you should also improve the quality.
Improving efficiency
Another advantage of digitization is improving customer-facing efficiency. In case of logistical issues or any customer inquiries, with digitization, it is much easier to respond on time. When the customers receive a timely response it can positively boost your company's work efficiency along with giving them the confidence to contact you in any emergency situations.
When someone chooses the document digitization services, ensure that you communicate with them regarding which records should be maintained in the paper form. This is because even while having the digitized copies certain companies require the paper form. This should be made clear before performing the digitization process.
Cutting down costs
In the case of paper files, you will need added staff to maintain the paper and to keep them safe and secure. But by shifting to the digitization process, you can cut down the number of staff needed for such processes. It is easier to access a document that cuts down the cost of transporting files from one location to the other.
Moreover, businesses are getting positive responses on shifting to digitized processes. With an efficient outsourcing service provider, it is easy to transform your business into digitized mode. From then on, there will be no turning back for your business.
With your decision to digitizing your works, you are stepping on to new possibilities for your business. Confused to say yes or no to digitization? We can lead you in the right direction, to know more connect with us at info@scanningandindexing.com