Benefits to be Aware While Outsourcing a Mortgage Processing Services Provider
Mortgage processing involves document processing and data processing. These are high-value transactions that needs data to be carefully input, verified and processed to be effective. Mortgage processing involves quite some documents which have to be input, verified, validated and processed. From application verification to title change and mortgage process completion, there are many critical processes involved. Every process requires careful scrutiny and a lot of effort. As there are quite a few documents involved, Scanning and Indexing are critical aspects of every mortgage transaction.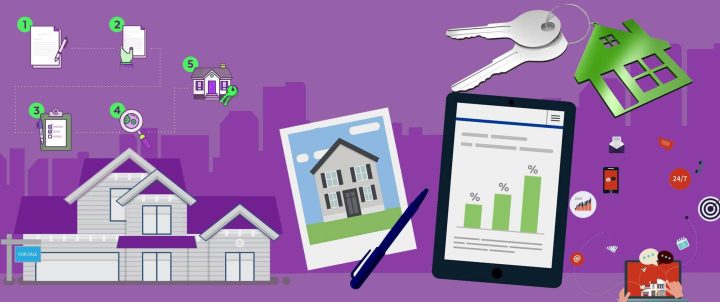 Document management in Mortgage
Document scanning requires specialized scanning devices that would offer quality document in desired format. The right tool will help convert the scanned documents into text or other formats from which data can be extracted and processed further. Mortgage processing services benefit from document scanning services immensely as there are many documents to be verified and processed. Scanning offers the quickest and cost-effective solution for managing documents digitally.
Title checking and management
Once the application for mortgage is accepted, the Mortgage title support service provider will reach out to you to collect information about the property and copies of the title documents. Any defects or discrepancies will be quickly identified and rectified. Title checking needs to be done before every transaction can be accepted or rejected. If there's no clear title, it will have to cleared of any case or claims. All mandatory requirements to ensure a clear title will have to be taken. It may take a few weeks to months depending upon the complexity of the matter. This process will be required till the clear title is received and properly maintained till the transaction gets over.
Data security
Being high-value transactions, most of the information that's handled during the mortgage processing will be classified. They need to be diligently handled to make sure that no data is leaked or lost in the process. Data security is one of the major challenges faced by all businesses. To arrest and prevent data loss and leakage the latest cybersecurity tools can be employed. This involves high investments which cannot be afforded by many real estate brokers and mortgage processing firms. When they outsource Mortgage data entry services, the outsourcing partner undertakes the responsibility of data security and ensure complete security of information.
Cost efficiency  
Outsourcing offers the most cost-effective solution to mortgage processing services. From data collection and entry to title processing, the outsourcing partner will have an efficient team in place to handle every process diligently. These experts will be up to date with the latest happenings and changes in federal mandates regarding mortgages and property titles. They will efficiently handle the entire process without time delay or additional overheads. A competent and experienced outsourcing partner will also offer end to end mortgage processing solutions making sure that data integrity and utmost quality is maintained throughout the process.
Most of the financial institutions and real estate brokers prefer to outsource mortgage processing due to these benefits offered by the competent outsourcing firms.