The Ultimate Reasons Why Your Product Photos Need Perfection
The tight eCommerce market competition is fought with perfect product photos to get an edge and for boosting venture potential. Outsourcing image editing services are the way to go for effectively communicate brand potential among the target audience. Well-processed, high-quality, and attractive photos intrigue and engage site visitors giving them overall product information in eCommerce businesses without having to personally experience it.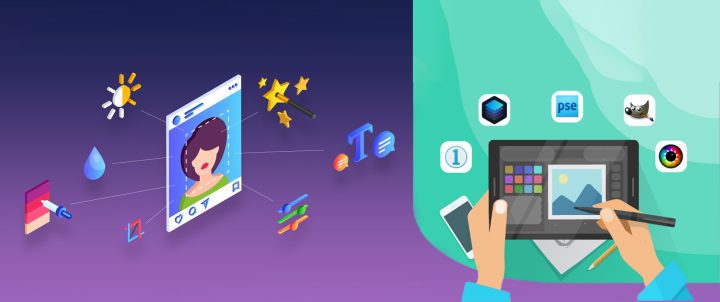 The high appetite for offshore product image retouching and stitching services are due to these reasons making online publishing expedite and seamless. Such proficient, client-centric support solutions are highly progressive – tailored to match the digital era's competitive nature, affordable, and always accomplish perfect result to win customers.
Online retail companies get global quality standards for their product images with excellent post-processing in line with the latest industry shifts and customer preferences. The high, up-to-date knowledge of outsourcing experts can deliver the exact results for retail companies to gain the right brand traction among demographics and in the global competitive market.
Perfection in product photos is epoch-making to online retail businesses by outsourcing image editing services. It offers the following decisive benefits to them.
Exponentially Generates Leads
The outputs rendered through product image retouching, and image stitching services will be clear, and of high-quality that positively entices and influences online visitors to make quick and informed purchase decisions. It builds their trust in your products and ultimately in your brand/business. Your leads will be enhanced to bring you maximum sales, huge profits, and a stable revenue standard. The power of visual clarity will always nurture the trust of your audience among your brand products.
Builds Brand Credibility
The post-processing expertise of outsourcing companies leverages the best of technological progress, capable of eliminating all kinds of technical shortcomings in your images. Choosing their support right from your business's initial stage will give you the best of brand awareness and brand recognition among your target audience. It will highly boost your venture's credibility and brand recall in the long run. The perfection attained in your photos with the help of proficient services will always tempt and influence online visitors to buy the same.
Quickly Strikes the Apt Initial Impression
Outsourcing image retouching and stitching services can render your product images in such a way that it hardly takes any time to strike the perfect first impression among your audience. Their keen eye will cut down your images' blandness by optimizing it with the right color combinations, and other vital aesthetic factors and correctly displays all product attributes. This can make your images sharper, observable, and arresting to the visitors' eyes. It will not pressure or causes strain on them to better understand your products. They can get the right message in a few milliseconds that strikes a balanced and highly favorable first impression on your product and brand.
The above aspects gained by perfecting your online retail product photos are a massive game-changer as to how customers perceive your offerings and your business or brand. It is vital to instill a trust factor among the online visitors right from the moment they lay their eyes on your product photos with the help of outsourcing image editing services. These expert solutions will help your audience understand your product in detail without having to touch, feel, or even see it in person. They can cater to all client specifications belonging to diverse industry verticals with on-time, and cost-effective results. Their technically accomplished skillsets and futuristic technology always perfect your product photos to the best quality and aesthetic standards.