Top Benefits of Outsourcing Image Editing
Every business uses image for marketing, product promotions, training, and a whole lot of inhouse activities these days. Eye appealing and quality images are much in demand for this reason. Businesses have an eye for images that have quality and stand out in their domain to capture the attention of their customers, stakeholders and employees. In order to promote, for websites, to advertise your products or services etc. businesses need quality images. All images do not come flawless. Sometimes, they need to be tweaked to serve the purpose. Image editing services come handy for businesses to transform a normal photograph into mind-blowing ones. The image is manipulated in such a way to enhance the original form by using several editing tools. Here's why businesses should consider outsourcing image editing: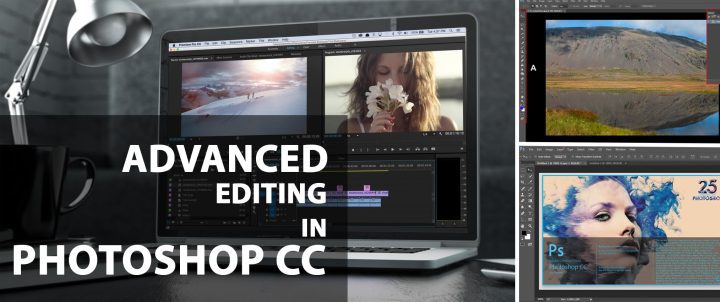 Quality Image Output
One of the most critical reason businesses look out for expertise is to maintain quality. The need to produce high-end quality images are mostly for marketing purposes. This is imperative to reach the target audience. The right photograph can speak a million words. In order to produce quality enriched images, it may have to be edited appropriately by an expert. Image editing is a tedious task which needs a high amount of precision. To attain finesse, outsourcing to an experienced image editor is a must. Outsourcing helps to produce superlative images that make your business or website cut the clutter. Offshore photo editing service providers ensure quality output with low labor cost maintaining strict deadlines.
Better focus on Core business
As long as image editing is not the core of your business, it is best to be outsourced to the experts. Outsourcing non-core tasks helps the inhouse team to perform more efficiently. They can focus better on the core functions carried out in-house.
Leverage the best of technology
Image editing requires sophisticated software tools and devices. These are very expensive investments apart from having to invest on expert image editors and graphic designers. Having to invest so much for a one-off task, whether or not recurring, may not be a feasible option for businesses. Outsourcing lets the business leverage the best of technology and expertise. The outsourcing company's team of skilled professionals and well-trained photo editors will deliver classy and attractive images with the help of professional software tools and technologies. High-end images augment marketing which in turn delight the clients.
Customization at its Best
Raw images are transformed into picture-perfect by using various photos editing software. The services offered by a competent outsourcing partner would include clipping path, background editing and removal, image masking, drop shadow, photo retouching, vector conversion etc. Image retouching services one of the most demanding outsourcing area in which major manipulation of the pictures is done to offer customized output. Product retouching is done for ecommerce businesses wherein the actual product photograph is retouched to fix the lighting problems, background removal, and enhance the products appeal. Portrait retouching services ensure a realistic look by fading out the flaws carefully. Photo retouching or image retouching sets the tone for the image, setting warmth to the image, eliminating the flaws and retaining the natural glow.
Major considerations
Image security and secured transfer are sensitive aspects of the entire process. Copyright is a problem area too in photography. So, security policies are adapted by the outsourcing firm for a secured transfer of images. At the onset of a service, a non-disclosure agreement is signed among the parties regarding the authorship of said images. Therefore, secured transfer is performed through FTP services and by various other modes. 24*7 dedicated services which match the needs of the clients is an attractive feature of outsourcing service providers.