Top 5 Interesting Facts About Document Management Company
Digital document management has become an integral part of businesses since most of the organizations have adopted digital transition. Since all their processes are either already digitized or are in the process of digitization, businesses need to manage bulk documents in the digital format. For most of the businesses, managing digital documents is a fairly new process they are not yet familiar with, especially those new to IT. Such businesses can manage digital documentation by outsourcing Scanning and indexing services to a competent document management company. They will have the right technology and resources to undertake document management efficiently. Here are the top 5 interesting facts about document management companies: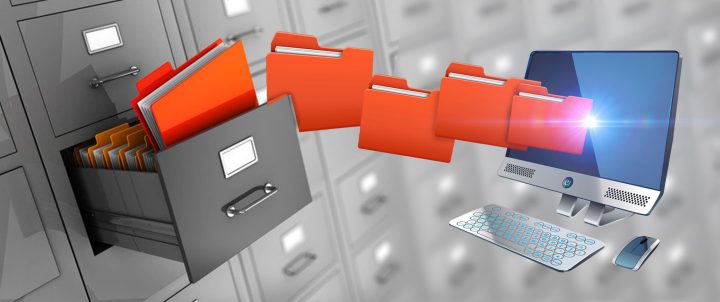 No more missing documents
One of the major challenges faced by large organizations handling bulk information is the non-availability of documents quickly or when required. Many times, the documents go missing or untraceable. All your Bulk data entry efforts will go in vain when your documents go missing. It takes more time and effort to recreate it, if that's possible. Otherwise, the information is lost forever. With the right document management company, you can rest assured that your documents would never go missing. They will analyze all the documents that are to be converted and create digital copies of every document required, as specified by the organization. They will keep the originals intact for a stipulated period of time, till the digital versions go familiar with the employees and management. They will take regular backups of the file system to make sure that no data is lost under any condition.
No more leaked data
Data privacy is utmost important for any business. Information security requires proper technology intervention and security policies in place that need to be strictly followed. With a competent document management company handling the documents, privacy and cybersecurity will be well taken care of. Data leaks often happen when data is being stored or transferred. Once digitized, document storage and transfer can be done digitally. With proper security policies in place, data leakage or security attacks would not happen. This makes sure that your documents are safe and secure.
Less paper consumption
One of the major advantages of digitization is that the company will require less paper in the office. When you Outsource data conversion to a competent document management company, you can turn your business into a paperless one which is good for the environment also. Instead of taking copies of documents, you can share them within the organization over email or other electronic file transfer tools. 
Less courier expenses
With lesser paper documents, the need to courier them gets lesser too. Digital documents can be transferred over the internet using secured methods such as encryption and password protection. Further, it can be handed over in digitally secured formats on CD, tape or other media. This reduces the cost of courier usually incurred by organizations.
More savings
With an accomplished Data entry service provider to manage your digital documents, you can easily save the cost of printing, papers, couriers etc. It also saves a lot of effort usually spent on searching for data and documents. You can also save on the time spent on searching for information and sending files across the borders. Information will then be on your fingertips.