Effect of Outsourcing Invoice Scanning Services in Retail Business
Invoice data entry and scanning are really daunting tasks in retail businesses while having a lot to do in your core tasks. It necessitates exceptional attention to detail as well as technical abilities. The main task is to maintain an up-to-date enterprise-wide database that can quickly process and retrieve data.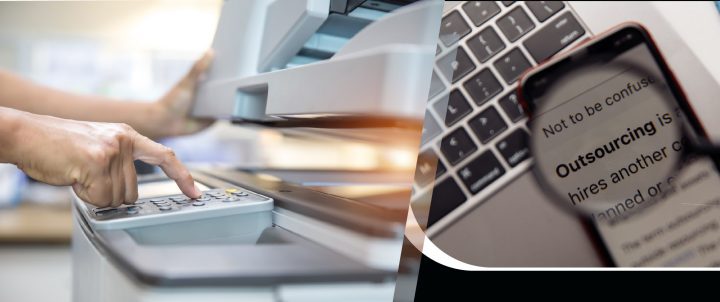 Just think of errors in the invoice you sent while running a retail business. Remember how harmful it is. This will cost you money, time and also question the reliability. This means a simple error you made in the invoice will cost you much of the reputation you earned.
To address such issues, a large amount of professional sound set-up would be required, which could be costly. However, hiring professional services and outsourcing firms that specialize in Invoice data entry and scanning is a better option for saving money and energy.
Let us see what are the core effects of outsourcing invoice scanning services.
Lower Functional Costs
Outsourcing service providers are much less expensive in terms of manpower, infrastructure, and technologies. Providers of invoice data entry and scanning services are more technologically sophisticated and have more expertise in the industry.
Concentrate on your core competencies
Invoice data entry and scanning consume a significant amount of your time. It is inconvenient, time-consuming, and prone to human error because it lacks technology. Outsourcing invoice data entry and scanning services allow you to concentrate on your core competencies rather than small tasks like form processing.
Elevated services with fewer mistakes and greater accuracy
As previously said, human error is a threat in Invoice scanning and data entry. Outsourcing the job to professionals who are well-versed in the field will also help with precision and performance. invoice data entry and scanning service providers are the most experts in this field.
Flexibility in Managing Diverse Tasks
Outsourcing firms can comfortably accommodate the requirements. Because of their ability to manage large amounts of data, outsourcing companies find that bulk invoice data entryand scanning are not a problem. You may use their resources for part-time work as well.
Quality Support
One of the benefits of outsourcing is that you can approach them for help if you have a problem with the results. They will assist you in resolving the issue or supply you with some potential remedy when you're on the go.
Fair Payment
The wrong payment will cause your smooth process to be disrupted. Outsourcing eliminates those blunders and negligence, ensuring that you don't risk money. Outsourcing invoice processes in retail industries have a positive impact on all aspects of the company. In the fact that there are many other advantages of outsourcing these facilities, they claim to be the most significant.
Resources, Equipment, and Technology Costs
 Contracting Invoice data entry and scanning services will undoubtedly save you a significant amount of money on the workforce, equipment, and technology. An outsourcing firm is existing to provide you with the database that your company requires at a cost that is both manageable and scalable.
Efficient Data Storage and Recovery Processes
Invoice data entry and scanning service providers do more than just convert data to digital formats. They also have an effective data processing scheme and categorization for quicker storage and more effective data saving and backup operations, ensuring that an organization runs as efficiently as possible.
These effects might be enticing you to outsource your invoice scanning services to any of the outsourcing firms, but beware not everyone could make you satisfied. Do thorough research about the invoice automation solution or scanning service you are about to approach and compare it with the others to know whether they worth it.
All of these benefits are available at Scanning and Indexing, so if you decide to outsource your invoice scanning services, try us. We hope that your retail business and ours would make a strong partnership together. To learn more about our retail invoice data entry, processing, scanning, and conversion services, please send us a mail at info@scanningandindexing.com.