Outsource Document Scanning Services for Human Resource Files
A company cannot function without its employees. Therefore, protecting and keeping a tab on their records is crucial for long-term success. Human Resource department of a company is responsible for hiring, preparing performance reports and taking care of their safety. Outsource document scanning services can be a great help to your company's growing need. But documenting all this information can prove to be really tedious, especially if your company has a good number of employees. It can be very paper-intensive and difficult to organize. To keep the documents of employees centralized, searchable and readily available, the process has to be made automated.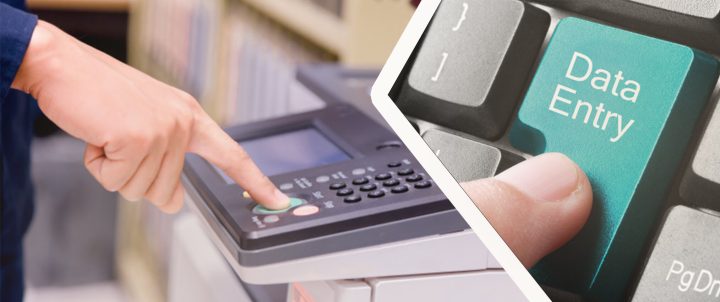 Shifting your processes from paper to digital records can make your life a whole lot easier and the process will also be quicker, simpler and more efficient. Generally, all employers store a lot of data for each candidate they hire for a certain period of time.
The candidate's information may contain details about his or her name, address and employment start date. In case a candidate leaves the organization, then his or her relieving date.
Date of Birth
Documents related to an individual's leave (including medical, pregnancy, casual, personal emergency, paid, or organ donor leave)
In case an employee is working from home, a register showing each homeworker's name, address, and salary.
A major problem with all these is the security of the employee's data. Digitalization helps in retrieving resumes, applications, tax files, legal documents and other types of employee records. Outsource HR document scanning services to handle all this for you and make your office paperless. These documents not only are tough to maintain, record, edit and search but also occupy a lot of unnecessary space in your office.
Following are the benefits of Document Scanning or Human Resource Files:
Lower the chances of Risk
It is crucial that you are very serious about your approach and commitment to maintaining this sensitive data against potential attack. For example, flooding, fire, theft, etc. Digital files are stored on secure servers, protecting the image and the quality of data within. Outsource scanning and indexing services to lower the risk of losing your asset's data and sleep better.
Decrease in costs
In-house manual processes can be very money-intensive and often require the hiring of more people or wasting current staff's valuable time searching for data; when their efforts can be directed towards vital areas of Human Resource management.
Maximize your office space
Use your office space to the maximum. Get rid of the clutter on your desks, and the enormous amounts of paper stuffed in your drawers and kept in your company's warehouse. Hiring a document processing company can provide you all the above-mentioned benefits without you getting involved in it. Hence, you can focus on your company's growth and core competencies.
Digitization is the way ahead. As everything is going online, why not stay up to date with the current trend. Make your company's HR Files digitized to grow your business like never before.