Why do Mortgage Processing Services Need to be Outsourced?
Mortgage processing services with their ever-evolving nature constantly influence the lenders and institutions in the industry. They have to face several challenges like changing customer needs, undesired closing ratios, cost of origination, and more.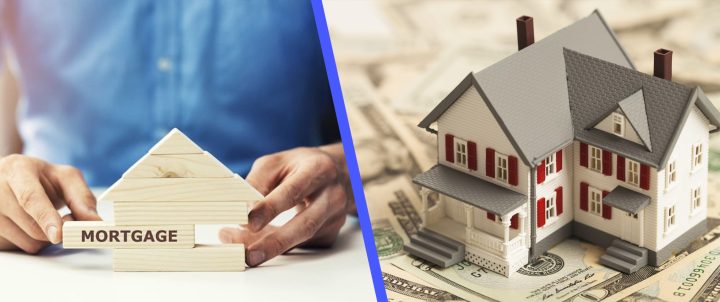 While the industry grows it is hard to research the state of the market and  get adapted to the trends and changes for achieving sustainable growth. Outsourcing has saved the lives of several companies in such conditions and thus has helped them to survive through the hardships without wasting time. 
Mortgage processing service is a Herculean task that needs diligent effort and significant time. This has resulted in the demand for outsourcing mortgage processing. The leading lenders have earned several benefits from outsourcing. But some in the mortgage industry are still perplexed about the need of outsourcing mortgage processing services. 
If you are one among them, here are the reasons for outsourcing mortgage processing services.
Tilt the focus to core operation
Caring for both core and back-office tasks of the mortgage process will not be a good idea in long run. The mortgage industry consists of tasks like loan processing, title search, accounting, and more which need expert care to ensure success. Since outsourcing firms consist of experienced resources to handle your tasks, it is considered as a major reason to choose to outsourcing. This even gives you time to focus on the core works like business development and enhancing customer experience. 
Accessing big data analytics
Big data is a vital resource for businesses as several institutions are using it to provide better service to their customers. For the proper analysis of big data you will cost a lot and need a team of experts. Outsourcing reduces this cost and ensures you can make analytics-based decisions while mortgage loan processing. This results in the growth of profits and customer satisfaction.
Latest digital technology
Mortgage processing services and mortgage support services need a well-built digital infrastructure to meet the requirements. While outsourcing, you get  benefits of this infrastructure and also well-trained resources along with them, without paying the costs. This is another major reason to outsource mortgage processing. 
Minimal costs
Financial institutions will have to hire and train a team, pay salaries and benefits, and obtain the equipment needed. But the outsourcing service providers will only charge reasonable fees on your requirements. Also, the team in the outsourcing firm is already trained and possessing significant experience in outsourcing mortgage loan processing. This effectively reduces costs.
Ensuring information security
Small or large every company needed to be secured for safeguarding the privacy of their firm and customers as well. But it needs severe investment to make it practical. But outsourcing can help firms in this situation as they assure information security and sincerity to the client. 
 Even though there are plenty of them, these are the major reasons to outsource mortgage processing services. Most of the mortgage firms in the top list are already outsourcing their services due to these reasons.
 If any of these reasons made you prefer outsourcing, you can partner with Scanning and Indexing as we hold enough experience and great reputation in the industry. We offer alluring services like mortgage support services ,title search, mortgage processing services, and more. To know more about our service, drop us a mail at info@scanningandindexing.com.