What is the Impact of Outsourcing Medical Records Scanning?
The fundamental role of outsourcing medical records scanning solutions for healthcare organizations has stepped up their digitization capabilities and core functions. It ensures compliance, technological advancement, and enhances efficiency at highly cost-effective prices within the globally accepted standard norms.
This green alternative offered through medical records scanning and indexing highly cuts down cycle times, saves office space, and internal operational expenses. By handing over non-core functions to offshore outsourcing companies, healthcare organizations can concentrate better in offering quality patient care and other core capabilities.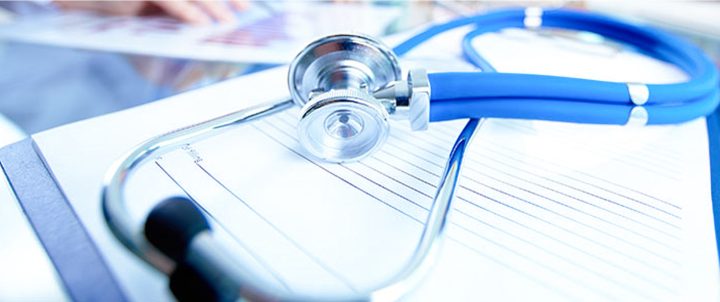 The general benefits of medical record scanning services are highly effective and are listed below:
Easy Digital Access and Storage Means

Data access, search and retrieval mechanisms with medical records scanning facilitate are easy and quick at the click of buttons, thanks to the electronic efficiency. The storage is purely virtual and completely fractional, without any requirement for physical space as it is with paper documents.
Cost-beneficial with Rapid Turnaround Times

No investment in technology, infrastructure, or personnel hiring is required, other than the service charges of medical record and indexing. They are highly cost-beneficial, which saves internal operational expenses or overheads of healthcare organizations. The services possess rapid turnaround times, delivering results on the specified timeframe.
Powerful Data Security/Confidentiality

The data security and confidentiality measures offered in medical record scanning services are end-to-end encrypted, facilitating enhanced protection of sensitive data. It prevents all kinds of breaches and theft of patient information with impenetrable defense systems.
The Impact of Medical Records Scanning

Pre and post hospitalization heavily depends on medical records scanning and indexing or digitization of healthcare data. Why? It provides accurate and in-depth information and enhanced analytics on a patient's medical history.
It helps healthcare organizations to quickly integrate or digitize patient files into the digital systems. While outsourcing medical records scanning and indexing

, it assures compliance with all regulatory norms of the healthcare industry.

Automated procedures in outsourcing medical record scanning services enable advanced digital competence that substantially decreases internal operational costs of healthcare service providers.
Diagnostic procedures can be expedited with the help of digitized information as it helps in quickly identifying patients requiring critical attention. The use of digital analytics tools along with these services can also offer holistic treatment to patients.
This type of information technology solution provides healthcare institutions with potential information that will highly improve the quality of patient care/experience.
The physical patient documents are converted into electronic formats that don't require any physical data entry.
Voluminous healthcare information can be digitized with the help of an offshore outsourcing services provider. They provide easy solutions, eliminating in-house hassles of healthcare organizations.
Patients get access to their medical information. Facilitate better decision-making with streamlined processes, as information access is collaborative.
Digitization solutions for the healthcare sector have been able to provide exponential growth majorly due to their core functionalities having improved quality. As most legacy systems are being updated, patient information now becomes available in a jiffy which helps healthcare organizations to provide quality and augmented patient care and experience.
Mail us at support@scanningandindexing.com