How Document Scanning Services helps business to reduce operational cost?
Digitization has become the need of the hour for all businesses. Every industry and every business will need to convert their physical documents into the digital form for effective digitization. This is done using the help of outsourced Scanning and Indexing Services. Hiring an in-house team for digitization is also an option, but it is rarely cost-effective when compared to outsourcing. The overheads tend to shoot up significantly with an in-house team which many businesses cannot afford. Digitization requires the right technologies and expert resources to be effective and to produce quality data. Quality data helps to streamline the processes and increase efficiency, thereby increasing productivity and reducing the operational cost. Here are the major advantages of outsourcing document scanning services that reduces the operational costs: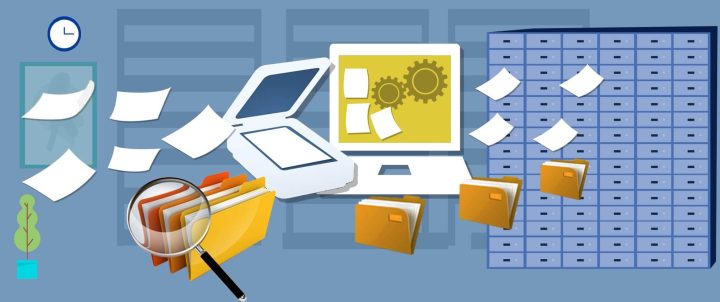 Scalable Solutions
Peak business seasons need businesses to be equipped with ample resources and other facilities to handle the peak data flow. Bulk data handling services are inevitable for smooth data flow and process flow during the peak seasons. Recruiting temporarily is not an effective solution because they add significant overheads in terms of recruiting charges, cost of training, providing additional infrastructure etc. But the business will not be able to maintain these additional resources during the normal and lean seasons. They add to the overheads unnecessarily. Outsourcing offers a scalable solution to these requirements. As the data requirements increase, the outsourcing partner will employ more resources on your project and as the requirement decreases, they employ the additional resources on other projects. This way, your requirements get fulfilled while the overheads remain in check.
Leverage Technology
Technology investments are very expensive. Technologies are changing rapidly and become obsolete very quickly. This makes such investments futile within a short time. Businesses can save on continuous upgradation of technologies when they subscribe to the services of competent outsourcing partners. For most of the businesses, data entry and management are only supporting requirements and hence any investment for these processes adds to their overheads significantly. They can avoid it by outsourcing the same. The outsourcing data entry partner will invest on the latest technologies for data entry and management as it is their core process. The parent business can leverage these technology investments made by the outsourcing partner in a cost-effective way.
Quality Data for Better Productivity
Data can help businesses streamline their processes effectively. Historical data gives an idea of what has been working and not working so far. Current data gives an account of how things are happening now. A comparison gives an idea of the progress and how it has been achieved. Any significant deviation from the plan alerts the managers who has instant access to process information with the help of Bulk data entry services. This helps to identify the shortfalls within a short timeframe and they can take corrective action to make amends to improve process efficiency and thereby their productivity. As your process efficiency and productivity increases, your operational costs reduce which makes you more profitable.
Outsourcing helps businesses reduce costs in various ways. It helps in faster digitization which helps in reduced printing, stationery, and document management costs. It helps in faster customer service, which brings in more satisfied customers, reducing the overheads. It helps in quicker resolution of customer complaints, which brings down the turnover time and efforts. Outsourcing is definitely the most cost-effective way to complete your business processes.