How Digital Solutions Will Make Document Indexing Simple
Document digitization is a must for organizations that deal in bulk of documents. When you have a lot of physical documentation to be done, as in real estate and healthcare, its best done digitally. Digital documentation reduces the work and makes your processes faster and more efficient. Document Indexing services help significantly to reduce the overheads and efforts required to manage documents and index them digitally. Everyone knows that indexing is done to get quicker access to information. When it comes to physical documents and indexing, it will still take a lot of time to find a piece of information after scanning through thousands of files or records. Digitization offers a much faster and easier solution to finding information.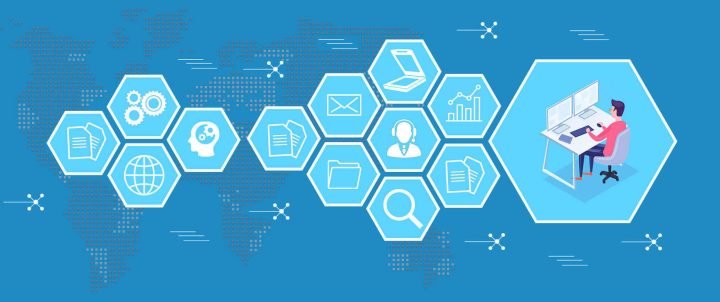 Digital Indexing is Easier
When you keep the documents physically, adding an index to each such that the files can be kept tract of easily can be cumbersome. Instead, when you digitize the documents with the help of a competent Scanning and indexing services provider, indexing becomes much easier and faster. The right digital software tool will let you choose the digital documents to be chosen for indexing. It will offer the latest methods followed, along with a list of possible columns to be indexed. This makes the decision-making process much faster.
Get Faster Access to Information
One of the major disadvantages of paper documents is that it takes a lot of time to find some piece of information from the data stored. Document scanning and indexing services offers an efficient solution to this problem by offer quick access to the required information. Digital indexing lets your business leverage the latest technologies. It is so quick that information is literally on your fingertips.
Outsource for Cost-Efficiency
One of the major advantages of outsourcing is cost-efficiency. The Offshore data entry services not only offers cost-reduction but also provide expert resources to manage your document scanning and indexing requirements. The low subscription cost for outsourcing makes it more feasible for SMEs and Start-ups too. That's why even large organizations also consider outsourcing document scanning and indexing.
Better Productivity & Efficiency
Document scanning requires investment on new devices used to scan the documents. You need resources who can operate these devices. An in-house team will also require additional facilities to manage them. Many businesses that cannot afford to invest on an in-house team exclusively for data scanning and indexing, ends up using their existing resources to manage these tasks. This will result in inefficiency. They won't be able to focus on their core competency and make the scanning and indexing part inefficient. Outsourcing Data indexing services lets your organization focus on your core business while experts perform the specialized tasks. Your business can invest the time, effort, resources and money on other core activities to increase efficiency and productivity. This will benefit the organization in the long term.
Document scanning and indexing services are essential to all businesses as the entire world is undergoing a digital transformation. It not only reduces the effort and time, but also makes processes more efficient.