Role of Document Scanning in a Digital Workplace
Businesses would continually search for ways of increasing efficiency and reducing costs. Digitization is a revolutionary advancement and everyone out there is preparing well to go on with their digital workplace. Scanning your paper papers is an easy way of achieving this. For a wide range of reasons, a document scanning service is an efficient solution for companies.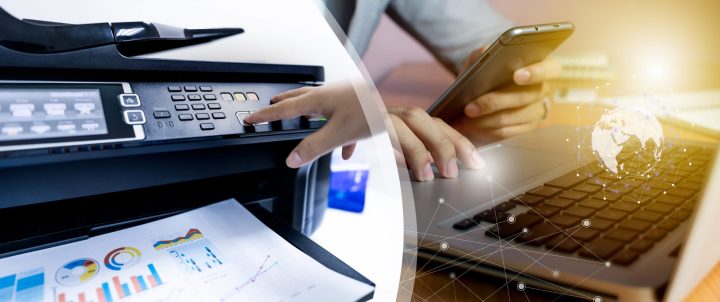 Well, the boom for digitization documents is not unexpected as the organizations are drawn to it with the convincing benefits it delivers. But due to the present condition created by the pandemic has made it crucial to use document scanning for a proper digital workspace.
But this change to digital scanning services not only saves your storage space but further reduces your environmental carbon footprint and also plays a major part in the digital transformation. There are bulk document scanning services that can save crucial time for your staff.
What is the role of document scanning in the digital workplace? 
Precision
It might be difficult to ensure that all your content is up-to-date, accurate, and dependable when your workforce is distributed. However, it is much easier to make sure that staff update files with the newest version of every document and keep them in the loop when scanning and organizing papers. Outsourcing your scanning services makes it even better.
Ease of use
The additional stress is the last thing your business needs now. Scanning is a straightforward approach without stress, which tackles problems without causing more. It's very user-friendly and adaptable, so it can be anything you need to be, regardless of what you require.
Efficiency
You'd probably need to fax all your staff with faxes without scanning your most vital documents. It's irritating, unreasonable and a significant security concern not to mention. Instead, allow remote scanning to make it easy for your employers to access digital documents quickly and efficiently.
Cost Saver
The ability to reduce storage requirements and everything that comes with them is one of the most striking reasons to transition to a digital business document management system. Digital transformation involves simplifying procedures and more efficient management approaches. The concept of digital transformation is not followed by holding stacks of documents at a store or in the entire office sector.
Space Saver 
In addition, the cost of maintaining the storage system is excessively high and is a deep issue that continues to absorb revenue. So, you can move to a digital system and digitize papers in order to keep your business out of the money spent on any gadget. Also, while you are doing remote work it is really important to save up the maximum of your storage.
Productivity Booster
It is essential that company papers are kept in a digital mode for other elements in the digital process. If you want your staff to work together more effectively using contemporary digital tools, you need them to enter critical documents and records they need each day. Printing and scanning papers continuously are not an option that is feasible in the long term. You can give your staff the essential mechanism to execute duties swiftly and efficiently by the digitalization of your papers
Data security and protection is an important problem that companies need to take into account. Paper documents are more likely to be damaged, stolen, or lost by fire, flood, or theft. Scanning of your documents offers better safety, tranquillity, and compliance with company data protection. So, scanning services are literally important especially while you think about the digital workplace and its efficiency.
If you are searching for a reliable scanning team to outsource document scanning services, Scanning and Indexing can do it for you. We have an efficient team of experts to handle it with proper care and offer more security. You can get to know us more by dropping a mail at info@scanningandindexing.com.