Importance of Data Indexing Services in Today's World
Just imagine that you are assigned to a task to find out a book from a library within 10 minutes by only knowing its name. If the library contains a million books, do you think it is so easy? The first thing you do is trying to access the library's index. You know that it will give the necessary information about the books it contains. We cannot possibly get another example better than this to specify the importance of data indexing services in today's world, as an enormous amount of data files pile up every day.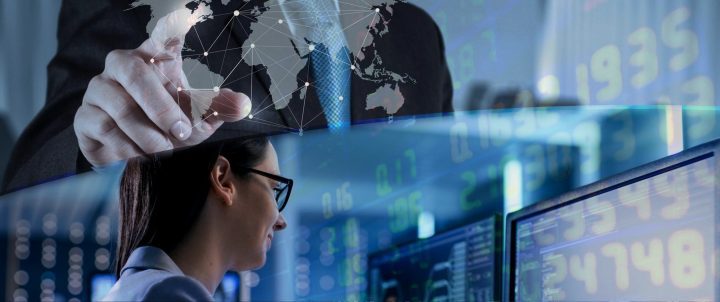 We know that everything runs on data in this digital era. It gets produced in each second, and it is associated with every business organization. Reports say that some tech giants process several hundred petabytes (1000⁵ bytes) of data per day. Storing this data is essential. At the same time, accessing, handling, and monitoring the exponentially increasing database is the biggest challenge that every company faces nowadays. Those who excel with data management can surpass the competitors and thrive in business.
Here comes the role of developing a database index.
Better Organizing of Data

Documents such as business forms, purchase orders, invoices, insurance forms, lease agreements, student records, and many other case files are some documents that are still gets handled physically. But if we fail to organize these documents Scanning  that are spread across various departments or even with different branches, the company will face difficulties running smoothly. It is not to have valuable information on a large scale but the way we use it organizing leads to success. Data Indexing Services  help for better organization of data information as it associates or tags data documents with different search terms.
Ensuring Digitization

It is a time when an organization cannot move forward without having an online presence. But most companies are still struggling with paper files and physical documents, which they cannot completely get rid of. Digitization is thus a compulsory strategy that has to get done for improving data handling. It ensures space-efficient storage, reduces the effort required for manual searching, easy handling of data files, and fewer chances for losing valuable data information. The reusability of data storage devices can also help to avoid the wastage of paper files. Paper-free management is helpful for the environment too.
Easy Handling and Easy Retrieval
What is the use of having data documents if we cannot find them in need? Data indexing helps us to ensure that various types of data documents get accessed whenever they are required. Indexes serve as lookup tables through which we can efficiently store data for quicker retrieval. Physical files will get scanned with updated techniques like Optical Character Recognition (OCR) and converted into specific digital formats. It helps to develop a digital data index that also helps to preserve valuable knowledge for your business.
Better Information Flow
The more time taken for documents to travel within the organization or to their consumers will eventually pull back their growth. It can happen with an increased number of physical files more commonly. Even with digital files, the difficulty is still there in identifying the valuable data information from a pile of documents. Digital data index helps to fasten the process of information flow. A database index can provide better access through which the company can pass information more efficiently.
Quality Enhancements
When a cut-throat business competition cannot tolerate mistakes and errors, ensuring quality and accuracy with data is more than essential.A database index organizes data files from different sources, ensuring better access, enabling the chances for auditing and analysis. Hiring an outsourcing company for data indexing services can bring better results in this regard as they find the use of the most updated technologies like artificial intelligence. It will be helpful for multiple quality checks that lead to getting quality assured outputs. Also, the chances to make wrong decisions that may cause you serious setbacks can get prevented.
Personalization in Outputs

Imagine that you are running an e-commerce store that focuses on traditional foods. The details about the periods when they get a maximum buy rate, products that have more demands among the youth, impacts of rebate offers on different age groups, and many more can get analyzed more effectively by creating an accurate database index. Tagging and grouping data files will help you get more personalized information about the consumers with less effort. Creating a database index can also enhance customer relations and leads to get good feedback among them. The net result will be surprising for sure.
Business Growth
Consider the amount of human effort you need to provide for handling an enormous amount of physical files regularly. A separate department must be assigned to maintain the smooth functioning of such documentation processes. But data indexing reduces this to a great extent results in saving manual energy. It can also reduce the time consumption for such technical documentation works too. Thus, we can utilize both time and human effort for more productive projects, and it will eventually lead us to a hike in productivity and business conversion.
Future of Data Indexing
We all can agree that we cannot move forward in business without using the internet. Document Digitization  is something that has to get done to move along with the fast-moving world. If we return to the example of a library having a million books and references, what solution can you suggest to build an accurate database index? Remember, it has to ensure digitization and easy handling. Assume that they decide to scan the whole documents and enter the data information from physical files into operating systems manually, and capture data from images, and sort it out for future purposes, don't you feel that it is a waste of energy?
What if you can get all the benefits of data indexing mentioned above by making a simple decision then? It is not other than hiring an outsourcing company for handling your data indexing requirements. We can refer to it as the future of data indexing and data management. As the business grows with the increased consumer needs, the present world views it as an effective way for handling Data Indexing Services requirements since it is more efficient, cost-effective, and time-saving. They will have an expert team trained to handle immediate needs helps to get the project done more efficiently.
Conclusion
When we have experienced an unexpected setback in business after the pandemic, each move we make has to be precise, and it cannot rely upon mere guesses. Data-driven decisions are more than essential for making your company overcome the hurdles it may face in the present business scenario. But if you cannot control data management, if you do not have a good strategy for creating a digital data index, then it is high time to think about developing some.