Why Your Company Needs An Effective Records Management Policy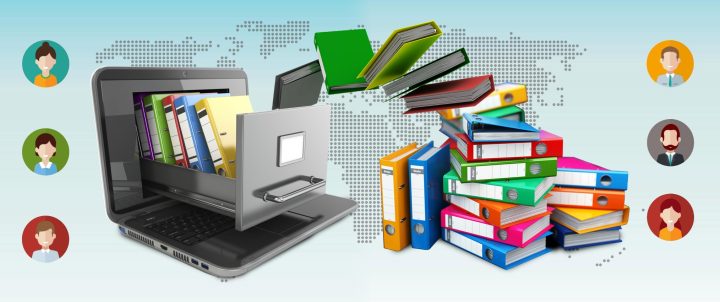 There has been a rapid growth in the technology sector and these advancements have been affecting the personal lives of people as well as the business community. No matter whether you are a small or a large firm, start-up or a well-established one, managing the information effectively can increase the scope of your firm around the globe.
Today, most of the firms manage the information through documents and adopting the concept of record management system has been highly beneficial. If you are still thinking how to reduce the paperwork and save time, then, it's high-time that you should 'go-digital'. There are a lot of document management or record management service providers in the industry who can assist you with your needs.
Take a look at the few challenges associated with document management in a paper-based office.
Productivity – As a firm deal with a larger amount of paperwork, there comes a higher reduction in the productivity. In a paper-based office environment, it takes a lot of time to feed the data into an electronic format and it is a cumbersome process. Thus, it can affect the productivity results.
Accessibility – The documents can consume a large amount of space and hence, the staffs can find a difficulty in searching or retrieving a document or a specific information. Document indexing becomes a challenging task. It can reduce the accessibility to a particular file by the team members.
Communication gap – Every business undergoes various stages such as research, decision making, and execution process. It's not just one department which is related to the complete process but there might be several departments associated with these stages. But, if the source documents aren't easily available, this might lead to a poor functioning and might also hamper the decision-making process.
Loss of data – If you do not manage the data with the help of a perfect document or record management, it can be highly prone to natural or man-made disasters. And there can be nothing, much worse than that. Creating a digital back-up of these files can be highly beneficial.
Losing the competitiveness – If you want to succeed in today's business market, it is essential to adopt 'go-paperless' scheme and ensure to implement an effective document management system. If not, then, it can lead to poor productivity, higher cost, and minimal communication.
Loss of reputation – If you lack in the document management system, it can seriously damage the reputation of your firm in the market. This might lead to the destruction of the various operational areas of your firm
Delaying the adoption of effective document management system can cause a lot of adverse effects on your firm. These are a few major challenges faced by document management at a paper-based company. Hence, it's advisable to adopt the concept of 'being digital or go-paperless', in order to experience greater heights.