Advantages of outsourcing Data Conversion Services
Data is the backbone of every company. In today's modern era, the success of a company depends on the presentation of the company. Therefore, outsourcing data conversion services is crucial for the growth of your company. It helps in making data more presentable and user-friendly. In order to make their data more accessible, most companies prefer to outsource this kind of services to India. It is due to the fact that India is a country where you can get quality solutions at affordable rates. Before starting to discuss the benefits of data conversion, you should know what exactly it is.
Data conversion refers to the process of converting data from any format to another required format. In order to complete the process of data conversion, experts use a few rules and execution strategies. The purpose of data conversion is to make the information delivery system more efficient. You can change data from any format to another format. For example, you can change data such as:
MS-Word 

HTML 

Any storage media 

PDF

Excel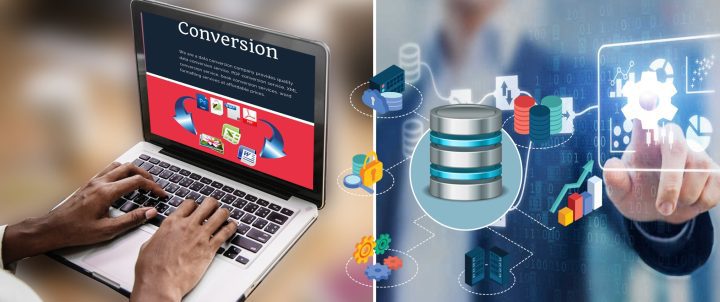 Benefits of data conversion outsourcing services
As an organization, if you outsource these kinds of services, you can benefit in several ways. A few of them discussed below:
Operating cost minimized
Many organizations from various countries get their data conversion process done from outside because they can save a huge amount of money by doing that. It is so because the operating cost is minimized to a great extent. If you outsource it, you don't need to hire an in-house team. By outsourcing scanning and indexing services, you can improve your bottom lines drastically.
Quality never compromised
When you outsource these kinds of services, you can be assured of the quality of the work. As the employees of an outsource company are skilled in data conversion only. Experience and expertise are 2 important characteristics of every employee of an outsourcing company. 
Latest technology used
You don't have to worry about any technical glitches as the outsourcing company always uses the best and latest technology and software tools so that they can offer high-quality services to their clients. This is critical to their sustenance and your reputation.
Confidentiality maintained
A professional conversion service provider will strictly adhere to international privacy standards. They believe in giving top priority to maintain data confidentiality of their customers. These companies make sure they follow NDA or non-disclosure agreements so that their clients' data remain safe with them. Therefore, you can be assured of that they are performing your task by maintaining confidentiality.
Zero error
As the data conversion professionals are quite experienced in their field, there is no room for mistakes.  So, once you have outsourced your data, you don't need to check it for possible mistakes which can save a lot of your valuable time.
You must be now convinced that document conversion services have a number of benefits and they are highly crucial for your business growth and sales. So, if you want to build and boost the image of your brand, you must go for these outsourcing services.