5 Key Strategies for Successful Data Conversion Services
Converting data to the required format can be quite challenging. It is a known fact that businesses now depend intensely on information they generate and collect. How this information is stored makes a huge difference in how accessible it is to the business. Digital data can be stored in many formats such as image, pdf, excel, database, text etc. Data Conversion Services lets you convert your business in formation in the desired formats making sure that your business data is available in the exact formats you need it. The same information will be made available in different formats and information in one format can be easily and effectively converted into another format with the help of outsourcing data conversion experts. They make sure that that data is converted without losing its essence and privacy. Since data conversion involves special tools and resources, the following key strategies make it more efficient: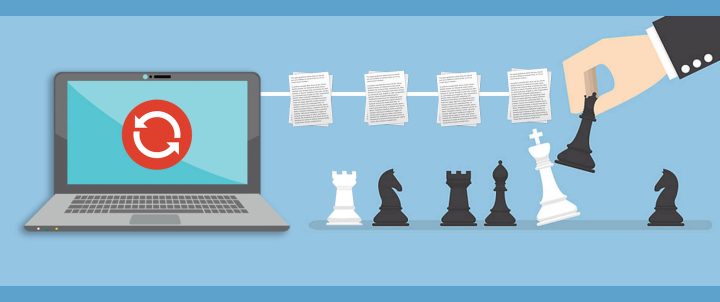 Plan Well
When you are planning any data conversion, such as e-book conversion, you have to plan it well. Make sure that you consider every aspect of its usage so that the conversion results in the right formats without losing the data quality and its essence. E-book conversion should be planned meticulously considering the audience and usage of the book. Planning ensures that all the possible risks are assessed and addressed, leaving little scope for discrepancies or shortfalls.   
 Decide the Formats
As you plan, you must decide upon the required formats. A single tool or conversion expert may not be able to cater to all formats. Hence, you have to ascertain the formats in which you need the result and then seek the right Document conversion experts accordingly. This will make sure that you get the best results without having to invest your time, effort and money heavily upon the conversion process.
 Supervise Conversion
The conversion process is mundane and hence needs close supervision to result in 100% accuracy and completeness. For example, technical conversions such as HTML conversion can be meticulous and hence need to be supervised by experts who are experienced in such conversions. Close supervision b experts will bring out any shortfalls at an earlier stage which will save you from reworking on the data at a later stage. When data conversion, validation and cleansing are done simultaneously, it will result in the best quality deliverables.
Cleanse the Data
Data cleansing involves removing the redundant, wrong, unreliable and incomplete data. Data should be cleansed if it has to be used for critical management decision-making processes. Since businesses of today are data-driven, data cleansing is very critical to their success. PDF conversion may sometimes result in data redundancy or incomplete data. Cleansing makes sure that the converted information is as reliable and complete as the source.
Evaluate and Revise the Process Periodically
The entire process of data conversion should be evaluated and revised periodically. Obsolete tools and methods should be identified and replaced by more recent and efficient ones. This will result in high-quality information, well-accessible and available in any format to be used as an input for Business Intelligence tools and high-end analytics.