Why Your Business Need Document Shredding Services
Every industry has to deal with some sort of confidential information that has to be destroyed after its use is over. While banks deal with financial information, hospitals have medical records – the physical records of which must be shredded once their purpose is over. Companies that deal with a lot of paperwork containing confidential information prefer to outsource document shredding services so that the shredding is done as per the standards set and the impact on business is minimized in case of information loss. Outsourcing document shredding services also reduce the cost of the labor and equipment required in the shredding processes. The shredding service provider also guarantees that the regulatory compliances are met.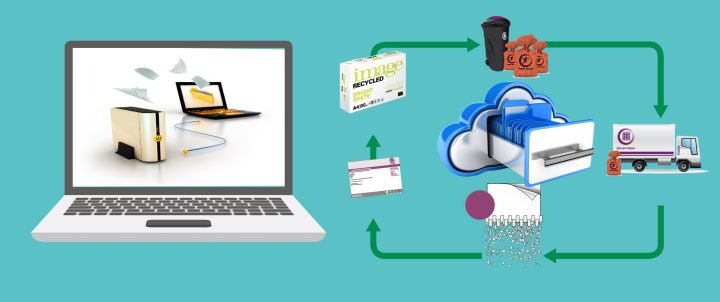 Get Professional Help
Offsite document shredding service providers in India offer two types of shredding processes based on the frequency of shredding:
One-time shredding (companies which do not deal with a lot of paper works store the documents to be destroyed in a shredder box and send them to be destroyed once annually)
Regularly shredding (companies that deal with a lot of paperwork prefer this service).
Those companies needing regular paper shredding require Bulk Paper Shredding Services which would be cut the cost of getting it done inhouse. Besides, with a large volume of papers, it is advisable to use the services of a company that offer industry standard services and maintain a log of every action through the paper shredding process. The documents are stored in a shredder box and based on the frequency required are sent to the shredding service providers. The shredder box is usually locked and once a document goes inside the shredder box, it can't be retrieved without proper authorization.  This way companies can stick to a document shredding schedule and ensure that all unnecessary documents are destroyed timely and consistently.
Single Solution Provider for Multiple Requirements
Indian document shredding companies deal with varying types of shredding services. The machines used for document destruction services differ depending on the type of shredding needed. The different types of shredding are (i) Strip Cut (ii) Cross Cut and (iii) Micro Cut. Although micro cut is the safest means of document destruction – the type of shredding needed is usually decided by the company based on the sensitivity of the information contained in the documents. The destroyed papers are not burnt thereby making these services eco-friendly. The shredded papers are recycled and are used in making paper products.
Data Security and Confidentiality
The privacy of information contained in the paper works is very valuable and physical destruction of data only ensures its security and confidentiality. data shredding services not only involve destruction of paper documents, but it also involves destruction of digital data. Failure to handle them properly poses a great business risk. Not shredding sensitive documents in accordance with a corporate shredding policy also results in a breach of Data Protection Act's seventh principle, which stated that appropriate technical and organizational measure has to be taken to protect personal data. Failure to comply with the Data Protection Act is a criminal offence and hence document shredding services must be given equal operational importance.