Why Your Business Needs Outsource Form Data Capture Services?
Professional and cost-efficient outsource form data capture services help businesses to substantially cut their hassles with forms. Before that, the voluminous inflow of forms was becoming burdensome to process due to the lack of expert data digitization and document management methods. This is the main reason why businesses started considering outsource document scanning services which were able to give them exceptional levels of quality outputs, quickly, with the best personnel expertise.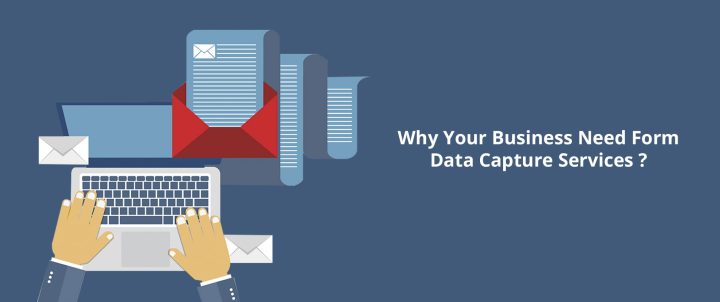 Business organizations were able to highly reduce their rising internal operational expenses, and save valuable time, improve productivity levels, achieve better ROIs, etc. Their core operational focus was also restored and the organizational information sharing/management was done in the most secure way possible.
Another advantage of outsourcing offshore form data capture services is that the accuracy delivered in the outputs were flawless and highly reliable. As a result, organizations were able to negate human errors consistently all the while keeping their costs from going out of control. With physical forms getting their data captured in the desired digital format, there is zero paper wastage, secure information storage and is accessible from anywhere in the world. No matter what the file volume is, outsourcing companies can take care of your dilemma, proficiently.
Specialty of Offshore Form Data Capture Services Firms
The outsourcing companies can cater to individual client requirements in the best way possible with their comprehensive packages/solutions. They have global-ranking experts at their disposal with years of industry experience and in-depth knowledge. They can effortlessly transform physical data of any client into varying output formats.
Form data digitization uses powerful form-reader tools or technology that can accurately recognize manually-entered data at the quickest means with a processing power that can read more than two thousand plus words in a minute.
The manual data collection methods use automated input systems that are deployed with the best form document scanning services software for added precision and quality.
Why Your Business Needs Outsource Form Data Capture Services?
The outsourcing firms adhere to strict processes and workflows that deliver outputs with consistency to their clients. They also find ways or provide suggestions to improve your operational efficiency in the best means. By specifically crafting a streamlined workflow to individual client requirements, your business' s document management becomes highly effective and efficient through quality results.
The benefits of Outsourcing Form Document Scanning Services:
Accurate and High-quality Outcomes
The quality-driven processes in an outsourcing company's form data capture services ensure that they deliver the most accurate and top-notch quality in your project outcomes. It means that there will be zero or minimal errors or eliminates the human error aspect.
Cost-effective
You can save big on technology investment or employee training costs when you associate with an outsourcing company. You can reduce your internal operational costs to a near half and invest that money into your core business. It will deliver you an enhanced focus on fund management.
Fast and On-time Project Delivery
Their workflows will always deliver your final project at your stipulated timeframes due to their fast and expert processing skills.
Stringent Data Security
Your outsourcing partner will always exercise impenetrable data security and confidentiality protocols that prevent any form of a data breach or cyber malpractice, with powerful technology, surveillance systems, and authorization access.
Proficient Personnel Support
The employees of your partner company will be highly experienced with acclaimed expertise who are highly capable of delivering all of your specified requirements to the point.
So always choose a leading service provider in forms data digitization services so that you can achieve a significant competitive edge in the global industry and better document management. They will have the best infrastructure and advanced technologies to carry out your projects in a timely and affordable manner. They will also ensure to process your forms with a dedication to deliver quick, and error-free results.