Scanning Medical Records Could Improve Efficiency in Healthcare
Medical records scanning services are increasingly becoming the huge need of medical firms due to their rising need for digitization. Hard copies of medical records can be much challenging to handle than digitized document management. These data assist hospitals and other healthcare organizations in improving overall treatment efficiency and quality.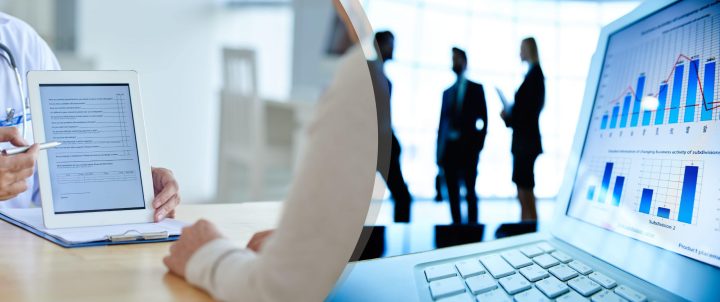 When it comes to Medical records scanning services, an increasing number of healthcare providers are relying on technology. When you need to scan documents in mass, the best solution is to hire a reputable data conversion service provider. You can keep the documents safe and provide better treatment to the patients once they've been digitized in a chosen format.
Hard copies of patient charts are an old-fashioned method of securing documents and it has numerous drawbacks. Such paper documents are unable to be accessed by several people at simultaneously even in the same location. The chart must be copied and provided when another physician from a separate hospital requires access to a patient's records. Such things would be really difficult in an emergency situation.
Patients with severe diseases, who normally require a complete team of healthcare specialists, might benefit from having records available in real-time. As a result, it is critical for hospitals to ensure they have medical document scanning services to convert their patient files to digital format.
How Medical Record Scanning Services Can Boost Healthcare Efficiency? 
Efficient Time Management
Healthcare providers can access data more rapidly with medical record scanning services. This saves time and eliminates the need to sift through multiple stacks of material. It enables healthcare providers to concentrate more on providing high-quality patient care.
Streamlined Process
Digitizing medical records allows employees across connected companies to retrieve information more quickly. Patients benefit from speedier claim reimbursement processes since digital copies are submitted into a system electronically, eliminating the need for human encoding.
Enhances Security
Scanning services for medical documents helps to safeguard critical data such as medical history, patient information, consent formats, insurance records and other sensitive information. These records can also be encrypted and saved in the cloud for convenience and security. Hence the document management and access become super secured without any leak-outs.
Quick and Easy Backup and Recovery
Medical records can now be digitized, allowing for the creation of digital backup copies. This prevents data loss or damage in the event of natural catastrophes or other mishaps. Physical copies can be lost, but digitization makes it easy for healthcare practitioners to access backup files stored on remote servers.
Conserves both space and resources
Medical record scanning services help you conserve space and cut down on paper clutter in your practice. Physical records demand the use of rooms, filing cabinets, and employees to file them all. Hospitals and medical practices, on the other hand, may conserve space and put it to better use by digitizing, such as keeping important medical equipment or allowing additional medical personnel to better serve patients.
Better Patient Care 
 Of course, spending less time thinking about all those paper files frees up extra time to focus on the patient. Electronic medical records provide more accurate, up-to-date data that is easily accessible and securely kept.
There are numerous advantages to medical records and document scanning services in electronic form, but getting started can be difficult. If you're considering converting your paper data to electronic format, it's worth your time to contact a trustworthy medical document scanning service provider. A great scanning firm can offer you professional guidance to make the move as pleasant as possible, whether you choose to outsource or do it yourself.
If you need a scanning firm that is reputable and reliable, Scanning and Indexing is a name you would hear recurringly. We are one of the prominent medical document scanning service providers that offer the most affordable services to its clients. To experience our service, you can find our free quotes by mailing us at info@scanningandindexing.com