Impact of Document Scanning and Indexing Services for Your Business Process
Document scanning is a commonly used method to digitize documents in the physical format. Scanning and indexing of bulk documents is a meticulous process which requires expertise and experience. Advanced tools are required for Document scanning and indexing services which needs high investments. To maintain an in-house team to handle document scanning and indexing, the company will also have to invest on recruiting. Further, they have to be trained and supervised efficiently. In the current scenario, businesses are shifting completely from maintaining physical documents to total digitization. Hence scanning would be a one-time or rare requirement for which the business can avoid investing heavily. Instead, they can benefit from outsourcing the same to a competent partner. Here's what the document scanning and indexing service provider does: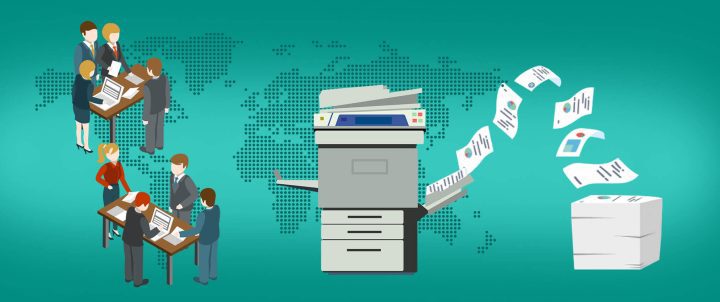 Digitization of Data
With the help of scanning and indexing services, businesses can complete data digitization efficiently. As more businesses are adopting digital transformation, document digitizing is a critical aspect they have to address. Scanning helps businesses to digitize their physical documents. Indexing helps to make the digital documents quickly accessible and searchable. Scanning devices and indexing software are quite expensive. Since scanning might be a one-time or rare requirement once the business becomes totally digitized, it is not a wise investment for businesses. Indexing requires ample experience and expertise which is not easy to find. Hence, outsourcing offers a better solution.
 Quick Access to Information
As businesses grow, they accumulate heaps of information. When there are many files and bulk information, it becomes more challenging to search for specific information. Imagine having to sort through thousands of files to find out a customer's email id! Businesses will lose a lot of time and effort in searching for information when it is not stored efficiently. Digitization offers quicker access to information. But searching becomes more efficient when bulk data is indexed.
Seamless Information Flow
When you get quick access to information, the processes get completed quicker. Information exchange among various digitized systems or Business Intelligence systems become faster and more efficient. Document indexing services ensure a seamless flow of information among various processes within the organization. This will make the processes more efficient and the business will gain from increased productivity. 
Data Available in Different Formats
Document scanning and indexing let businesses store information in any digital format such as images, text, or database. This is done by using the latest scanning devices that can read text as text and store it as text if required. OCR, Barcode scanner, MICR and high-resolution scanners offer the users many options for formats to store the information. This is another advantage for businesses that need data in many formats for different purposes.
Low-Risk Management Decisions
Digitization makes available valuable information which businesses make use in decision-making processes. Bulk data is scanned, stored and converted to be available for processing. Such information is used by Business Intelligence tools and analytical tools to provide accurate metrics and in-depth insights into the various processes of the business. The management uses this information extensively for decision-making. Competent offshore scanning services providers will offer information in any format required which can be directly fed into the BI and analytical tools. The insights thus derived will be more accurate. This makes sure that the decisions taken based on such insights involve less risks.