How form data capture service benefits businesses
Well organized data helps the business. Sound decisions can be taken on the basis of this data. But the problem lies in capturing the data from the scanned documents. If the company keeps an in-house team for this work, they might incur huge costs which could affect the business. Such a situation can be avoided with a single solution and that is to outsource form data capture services. The process of extracting data from the files once it is identified is called data capturing. Large amounts of data are usually present in files and forms to be captured in the correct format and to be organized properly. This work requires professional help and if not done correctly the results lose their efficiency.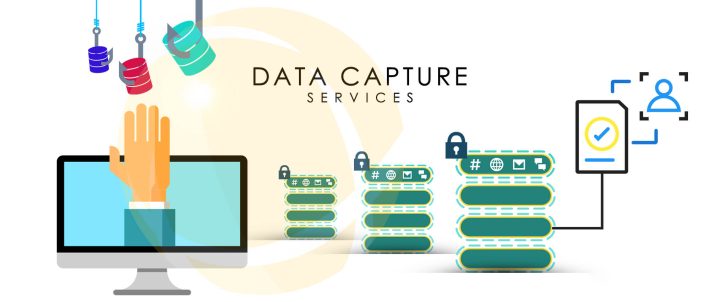 Data capture process becomes easier once it is outsourced. Data capture outsourcing helps in capturing the exact information which is required for the process execution. Data is always there but capturing it correctly makes the difference. For example, in the health industry when the patient fills a form it enters all information. Then digitizing this data makes it accessible and any time can be checked if cross-referenced. Here are a few benefits of outsourcing form data capture service:
How the data is getting captured is important. The process could be manual or automated. If manual it becomes hectic for the data entry person. Else automated data capture normally frees the person to perform other important tasks. The automated process when in place makes the task easy and faster when the task is to be done in a stipulated time.
The automated data capture process generally used by the service provider can reduce errors when compared to in house manual entry of data. This reduces a big amount of expenditure. Normally in a business correcting an error costs more than preventing one. So, adopting the best method to reduce expenses is a good approach which benefits the business in the longer run.
Paper documents get damaged easily and at the same time, they are bulky, difficult to store and become a problem for the business. Security is compromised as people who should not see those documents also have access. Once this task is outsourced documents are usually arranged post scanning and indexing. It can be controlled with who sees what kind of information. Since data is captured no need to store bundles of paper and file folders.
Digital data capture can reduce costs as in paper form the cost is incurred in printing, storing and distributing those documents which almost disappears when the data is captured digitally. A competent data capture outsourcing service company has many better ways to capture the information required for the business. Data capture could find information which is normally not done with reduced error and cost. This is beneficial for the business and the clients.
Speed of processing the forms is also important. Example in a school or university speed of processing and capturing is very important as many questions need to be checked before giving any sort of heads – up. Automated data capture can process many forms in less time and extract data from it.