How Book Indexing Services Helps Success in Business Processes?
Consider that you are going through a non-fiction book and need to find a specific detail. The first thing you should do is, turn the pages to their back and check their index, and it will direct you to the specific information you want to get. But think it in reverse. How to specify every detail in a book when it contains a large pile of data information? Imagine the amount of effort that needs to create an accurate index in a book that leads a reader throughout the learning process.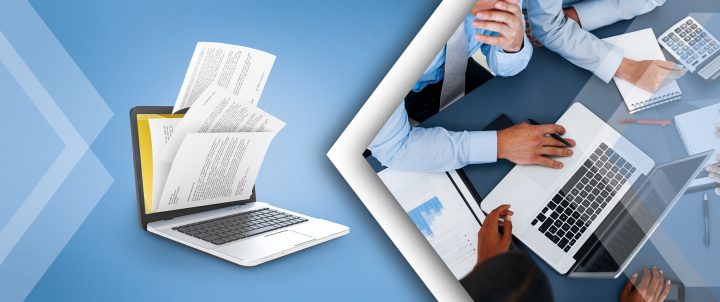 What help can document indexing services do here? Let us find out.
What Can Indexes Do in A Book?
An index works as a roadmap to all the necessary information in a document. A well-organized and quality assured index helps the reader save their time and effort by helping find the required data easier and faster. It means the readability of any book can get enhance by creating a good index. Also, someone can turn down a book if we fail to provide a good index by making the reader think that their desired information is not in that particular book. Thus, for every business organization dealing with documents in the form of books is essential to have a good solution for handling their book indexing requirements.
Book Indexing in Business
Various business organizations in medical, legal, educational, and financial departments will need book indexing services. Only experts can create accurate indexes from simple keywords based on subject matters. For example, consider an education institution tries to create a faultless index for the research papers, textbooks, journals, and other texts. Reading and understanding the entire text is essential to put in the reader's shoes and it is not a simple task when it comes to creating indexes for larger documents. 
Even though it is a tedious process, developing a good index will help you save a lot of time and effort in finding the necessary information from books in printed or digital formats, whenever it is needed. It will also help improve information flow within the organization or to the consumers or beneficiaries of the company. For that, accurately deciding the indexing terminologies and making enough time and resources for performing such tedious projects are essential. Since it is not so preferable for business firms to handle such time-consuming works, joining hands with offshore BPO services is always effective.
Process of Book Indexing by Document Indexing Services
As a simple but effective process followed by a document indexing service, the book indexing process can get simplified in a few steps.

Reading the book completely to get an overview of what you are dealing with.

Select the most convenient indexing tool as per the requirements. Selecting an indexing software is also part of this.

Marking up the text as you look for key terms and possible section headings is essential. It is good to mark all the topics, subtopics, subjects, etc. that plan to include in the index.

Deciding on how to format cross-references and page numbers.

Indexes are sorted alphabetically.

Cross-examining the completed index before submitting. Offshore BPO services can do this more effectively with multiple quality checks.
Digitization and Book Indexing
Since new methods of e-learning and e-reading have emerged into popularity, book indexing needs digital solutions too. A scanning and indexing company helps business organizations to scan their valuable physical documents such as books, journals, manuals, registers, and many more, to get digitized by scanning them with updated tools effortlessly. The scanned documents get converted into convenient formats to get accessed, transferred, and altered easily. Creating a digital book index is thus becoming essential as organizations are trying to ensure complete digitization in their organizational functioning to improve efficiency and productivity.
Even though technological innovations can minimize human interventions in technical projects and help business organizations to save operational costs involved with document indexing services, book indexing is a project that always requires human intelligence. Since humans can only cognize the relation between words and their meaning, the involvements of professional indexers are necessary to complete such projects. At the same time, a scanning and indexing company uses automated techniques for book indexing to handle documents that contain pure technical details like a register, or a telephone directory can enhance the quality of the digital-book index.
Conclusion
We can wrap it up by saying that book indexing is not a process that can get done by a simple back office worker but requires hiring knowledge workers to handle it effectively. But when running a business organization, it is not that wise to hire more employees for handling such projects where you can get better financial and organizational results when you outsource book indexing services. It can optimize the business efficiency by hiring a team of experienced professionals by spending considerably lesser amounts. Offshore BPO services will be good at working under deadlines and it can ensure you keep a specific time frame in such projects, which may consume more time.
As a reputed outsourcing agency focusing on various data management projects like data entry, data processing, and data indexing, Scanning and Indexing can help you get the best document indexing services no matter how complex your requirement is. With our trained professionals, we can assure you of the best turnaround time and higher efficiency. Drop a mail to info@scanningandindexing.com to know more about us.