Digitize Your Documents by Outsourcing Document Indexing Services
The image of busy office space is always associated with a pile of document files. But do you know what hurdles it will bring if we allow them to stay like that? Those files contain valuable data that needs to get processed in regular intervals. Failures in doing so will pull back the company from organizational smooth running. Also, it becomes a challenge to access data when it needs the most. At this time, the digital world has better options to deal with it. Document indexing can resolve this issue with effective solutions. But what exactly is it? We will see.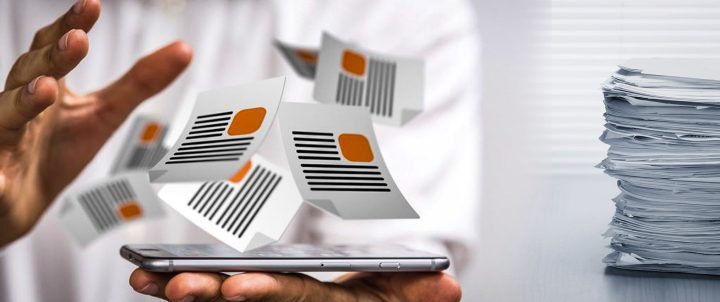 Document Indexing in Digital Age
We have seen indexes in a book. It directs the reader to the desired page. Similarly, document indexing will help you to group or tag data files. It makes you easily find the desired information from a database. Also, it enables data to store, retrieved, analyzed, and update more effectively. As a result, data becomes more searchable. Also, the storage space required for it will be enormous. Here, document scanning solutions will enable you to make digital copies of printed or handwritten documents.
Document indexing enhances data access and brings more room for analyzing them. Since consumers lean more towards online platforms for many reasons, availing of your data indexing services online is also a must-to-do thing. It helps to establish your presence online and can have an omnichannel strategy with the business. But the process of converting files into digital copies still requires time and effort. How to make this more efficient then? Let us see how outsourcing BPO companies will help.
Manual Indexing
Sometimes, we need to rely upon manual indexing. For example, creating an index for a research material requires expert intervention since the document does not contain raw data. It is not always possible to assign in-house staff to read every document, create apt indexes, and convert them into digital copies regularly since it will consume more time than we imagine. Here, relying upon outsourcing for document scanning solutions will be most beneficial. Availing of data indexing services of expert professionals experienced in handling data files for various companies ensure customized results.
Data Capture Techniques with OCR Indexing
Moving forward, we find the help of advanced techniques to create digital indexes of data files. Optical Character Recognition is an example. With its help, document indexing services can directly extract information from physical files by scanning them. In addition, it improves the overall quality and accuracy of data files. Barcode reading will also enable companies to extract information quickly and convert them into convenient formats that can easily be stored and transferred using digital channels. It is beneficial for further usage and analysis of organizational data.
Reduce Storage Space and Improve Accessibility
We know that the storage of hardcopy documents is always associated with so many hurdles. They are hard to manage and transfer. On the other hand, document indexing services converting physical files into digital copies will make the files store with ease. It saves a lot of storage space and easily gets accessed and transferred at needed times. As a result, you can preserve valuable documents for a long time and get rid of unwanted or useless files to maintain sufficient storage space. Improvement in data accessibility will reduce the energy getting wasted on manual searching of data files.
Fast Response to the Market
The more effortlessly you can access data files, the more you get the chance to develop data-driven business decisions. It enables companies to respond to the most updated situations in business in no time. It is crucial when the market trend is continuously fluctuating with unexpected events. Also, the entire company staff can get a better outlook of their actions and strategies. It enforces their overall performance and helps them move in the same direction. The net result of this will be an overall improvement in business smooth running and productivity. In fact, outsourcing data indexing services can make this all happen.
Wrapping Up
Consumer needs will never get satisfied. Recently, with the challenges raised by the pandemic outbreak and economic instability, the market has found modern ways to meet the enormously increasing consumer requirements. In a tight market race, it is the only way to stay ahead of your competitors and bring more results with business. When updated digital solutions are available to help, turning your head towards data indexing services is not at all-wise. As one of the most experienced outsourcing BPO companies, Scanning and Indexing can help you with our expert assistance. You can get it by dropping a mail to info@scanningandindexing.com