How Does Bulk Data Handling Services Benefits a Firm?
Data plays the most pivotal role in every business organization. It gets associated with very operations and the amount of data information generated daily hikes per second. The biggest challenge that companies face here is bulk data handling. It pulls your firm from smooth functioning when it get pile up. Likewise, if there comes an insufficiency of data, the company will face hurdles in foreseeing the upcoming market trends. At last, companies searching for finding solutions to meet bulk data handling requirements have reached up to outsource data handling services. Here, what we try to discuss are the benefits that a bulk database provider can bring.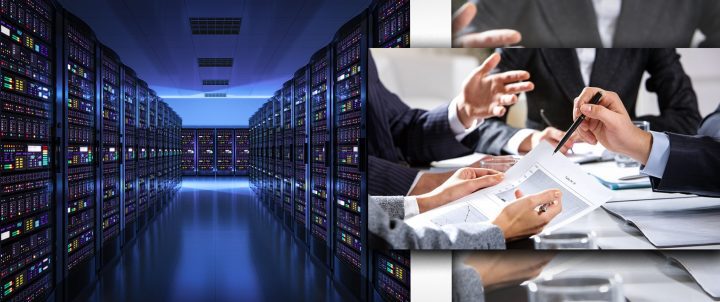 Better Data Management Solutions
For data in bulk amounts, managing them is quite difficult. Consequently, assigning your in-house staff to handle such technical projects will consume more effort and time than you imagine. Meanwhile, a bulk database provider can offer you an effective solution for organizing the data spread across various departments and branches of the firm. Also, as they can operate as a team of experts, they can ensure multiple quality analyses. It can provide top-most quality outputs in lesser periods. So, the benefit of hiring an outsourcing partner for bulk data processing is limitless in many ways.
How Does Bulk Data Handling help?
As we said, bulk data handling techniques help your firm in various ways. So, through various stages of data management, they can help you thrive in business. These are some of them,
Review The Data with Data Profiling

With this, we can verify the status of data that we have by making verifications and reviews. It can get done based on the type, time, format, and value of the data.
Ensure Quality with Data Cleansing

Making sure the data files that we have is of top-most quality and accuracy is vital. For that, data cleansing techniques need to get implemented. It identifies the incorrect and incomplete data from the useful.
 Improve Data Relevance with Additional Data

Adding additional information like geographical details, customer records, and many more needs special care. It requires expert intervention that can get achieved when you outsource data handling services.
Get Rid of Duplicate Data And Free Storage Space

By identifying and removing duplicate data, a business firm can free more storage space. In addition, it will enhance better information flow and organizational functioning.
Update Data with Data Validation

Dealing with bulk data always arise the need for data validation., For example, those firms that need to keep a track of phone numbers or email IDs must have a better strategy to validate them regularly. Here, outsourcing comes as the best solution.
 Applying Technological Innovations
By joining hands with an outsourcing partner for bulk data processing, you will get the chance to implement technological innovations like automation, machine learning, and many others to make the process efficient. It is way more effective than hiring experts or installing software in-house.
Better Security and Accessibility

Bringing the bulk data files under a single umbrella can make them accessible whenever it gets required. Also, with the best anti-virus tools and firewalls, data handling services can make your confidential data files more secure than managing them by yourself.
Get Fast Results in Less Cost

With the quick turnaround time offered by outsourcing firms, a large amount of data gets handled more effectively, without consuming your valuable time and energy in this regard. On the other hand, companies can invest this energy into making more core business strategies and decision making.
Smart Way of Handling Bulk Data
Data handling services have increased their relevance every day. Furthermore, the pandemic situation has forced companies to make more effective strategies to gain more productivity and efficiency. At the same time, it has also opened the doors to remote working facilities and it made outsourcing more popular. Bulk data processing services are found to be the best solution to solve the data management problems in the present market world.
Picking the right outsourcing partner has prime importance ere too. Remember, a wrong choice will lead you to hurdles that you feel are hard to overcome in the future. Scanning and Indexing have years of experience in serving business firms in handling their various data management requirements, no matter how bulk or complex it can be. If you need to join hands with us, drop a mail to info@scanningandindexing.com and get the best experience of outsourcing cost-effectively.