Benefits of hiring accurate document indexing solutions for your business
An average knowledge worker wastes 40% of their energy on searching document files. Don't you think it is a challenge to get resolved when companies struggle to survive in a competitive marketplace? In fact, the modern business world has some advanced solutions like hiring document indexing solutions to achieve better efficiency in resolving this. Let us find out how it gets done.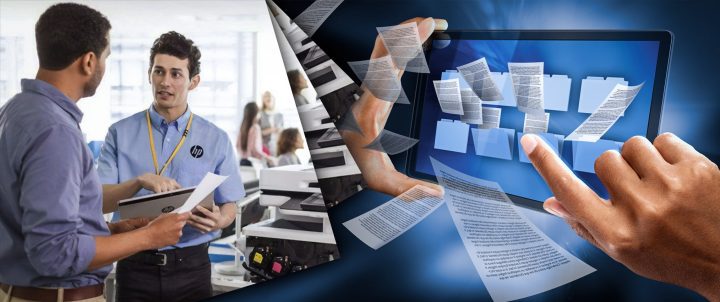 The Process of Document Indexing
Document indexing is the process of assigning tags to a collection of data information. It helps to arrange them with specific groups and makes it easier to trace. For companies with large volumes of data, documents to get collected, processed, verified, and analyzed daily, finding document indexing solutions are essential. Converting their physical files into digital formats, arranging them as groups of information, maintaining top security, and ensuring better organization of valuable data is what data indexing services are all about. For instance, it can benefit your business in many ways compared to hiring in-house staff to manage such back-office documentation projects. Let us be more specific.
1 – Ensuring Easy Access and Easy Transfer of Data Information
Having a grip over valid and updated data information is what every company aims for. Those who can access more data can have the upper hand. Similarly, data information that cannot get accessed in need is a total waste. It consumes a lot of storage space and creates a backlash in the smooth functioning of the company. Here, document scanning and indexing services help you effortlessly access the data arranged as specific groups. It helps companies to make quick business decisions and pass information among various departments. Also, it affects the overall functioning and helps to have a clear idea of what strategies to take.
2- Better Integration of Organizational Data
But what will this data information contain? A company that belongs to any business area produces data in different types and formats. For example, an insurance company needs to process claim forms daily and has to maintain its regular documentation. If these documents are spread across different departments or even different continents, it will become a headache for the in-house staff to collect, organize and regulate them daily. On the other hand, data indexing services help organize organizational data that spread across various departments under a single operating system. It takes off the burdens of in-house staff in data integration procedures.
2- Reduces HR Difficulties
Usually, the companies prefer to hire or train in-house staff to manage data handling projects. But, expert interventions will be needed to handle various types of data. Handling data like customer details, technical documents, advertising feedbacks, and so on is challenging. For example, the in-house data in a healthcare institution is a lot different from that in an eCommerce store. Data indexing services that operate as a team will have enough experience and expertise in managing various data handling requirements. BPO companies help reduce HR hurdles in hiring, training, and maintaining expert teams and provide quality outputs in short periods.
4- Implementing Technological Innovations
Digitization is an essential process that every company must follow. But still, most business firms struggle with physical files that are hard to document, store, access, and very easy to get lost. Document scanning and indexing services will convert the physical files into digital formats with the most advanced tools. Techniques like Optical Character Recognition(OCR) will directly extract data from physical documents and create image files that are easy to store and index. Also, they use natural language processing (NLP) techniques to collect information understanding meaning from naturally spoken or written documents. As a whole, it reduces the human effort getting wasted on documenting.
5- Ensuring Business Growth Sharing Responsibility
Like we have already said, finding document indexing solutions for your company will essentially enforce business, with increased access to data with better organization. It saves time, energy, and money. Also, with the remote working facilities and time zone benefits offered by outsourcing companies, they can work when you sleep, sitting somewhere in another time zone. It helps companies get an operational efficiency of working 24 hours a day. A document scanning company can equally share in maintaining security over the confidential data you have transferred to them. It helps you more space to move around with a mountain of data files.
As an experienced BPO agency, Scanning and Indexing is confident enough to resolve4 your data documentation issues with the best indexing solutions. You can get it by contacting us at info@scanningandindexing.com